CUSC Temporary Phase 3 COVID Restrictions and Procedures
You will be required to sign a special Special COVID waiver that mitigates our liability if you get sick while skydiving
The total number of people in your party will be limited to six total, including spectators
While you are in the hangar, please observe 6' social distancing between your group and other jumpers
Face masks are recommended but not required in the hangar
A Neck buff, like the one pictured here is recommended for freefall but not required. Face masks like N95 or surgical are not recommended, they will fly off in freefall.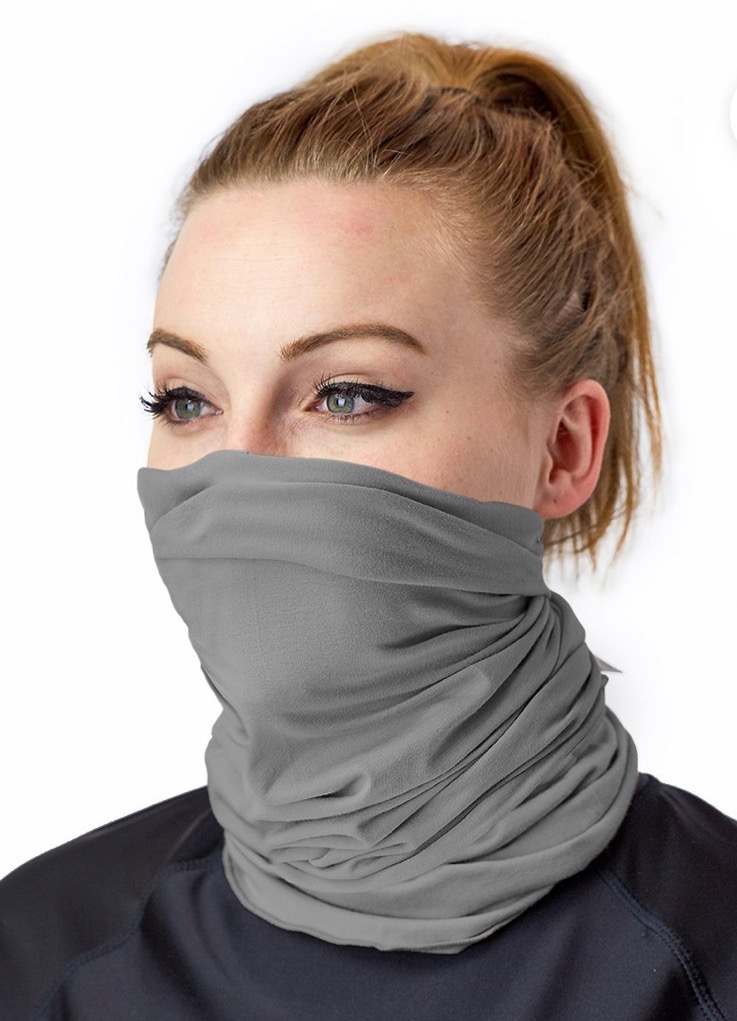 Your instructor will wear neck buff over his nose and mouth in the plane.
We will be adding an extra 1hr between groups of tandems to sterilize common use surfaces
To reduce common touch surfaces, we will no longer be serving water and snacks, please bring your own
If you have COVID, if you have been in contact with COVID positive person, if you are immune compromised, or if you have any of the COVID symptoms including fever or cough please RESCHEDULE.